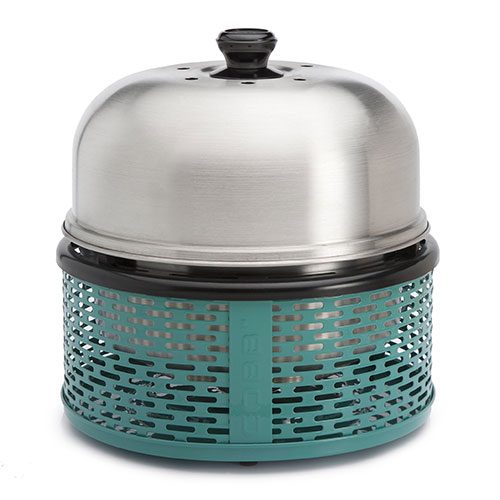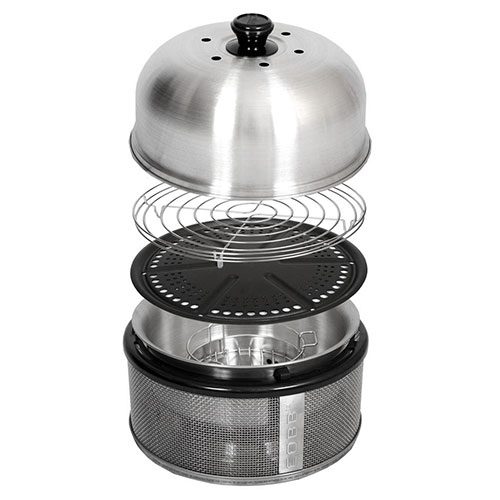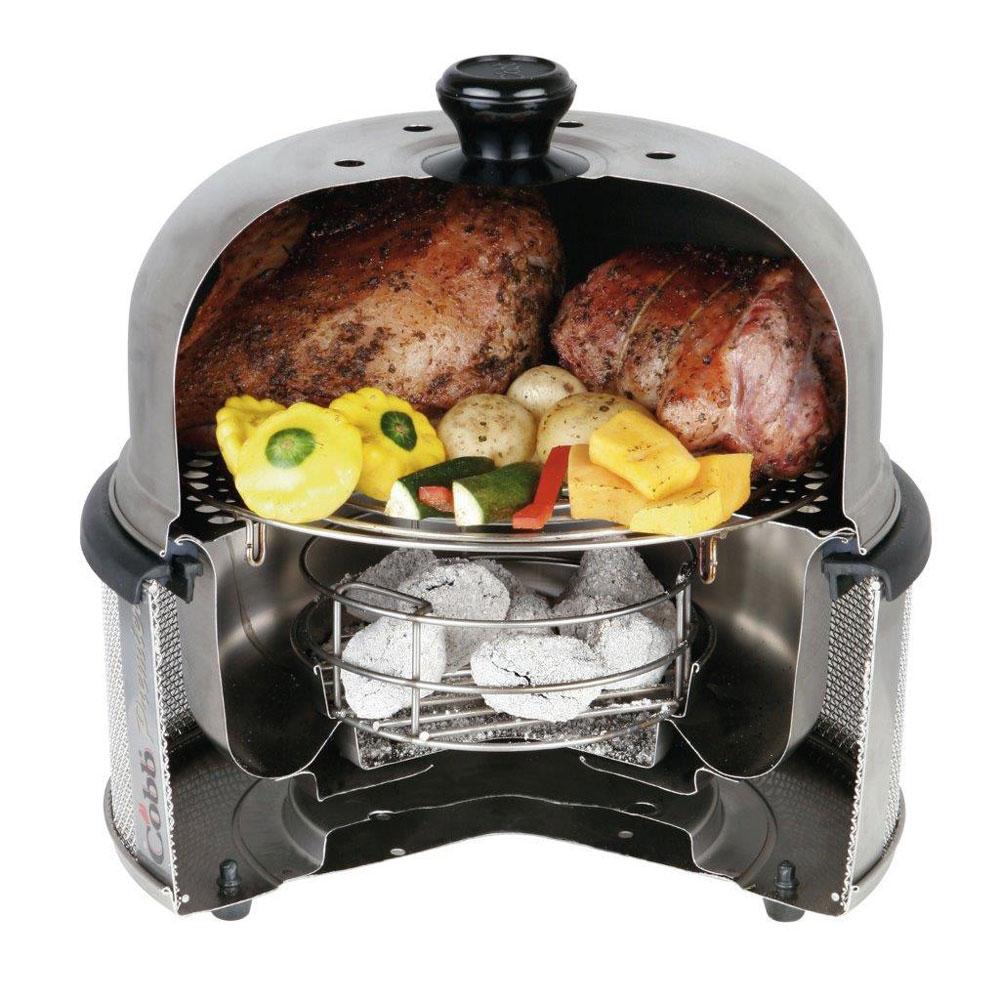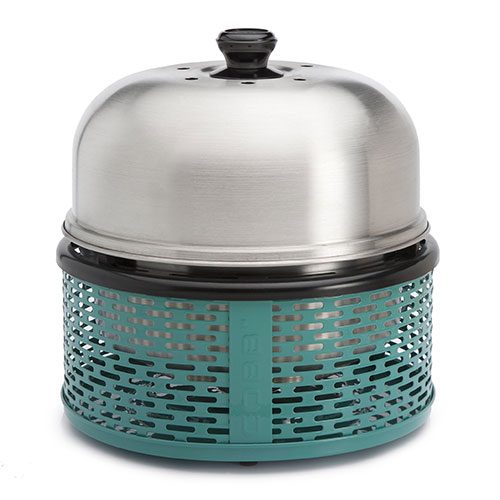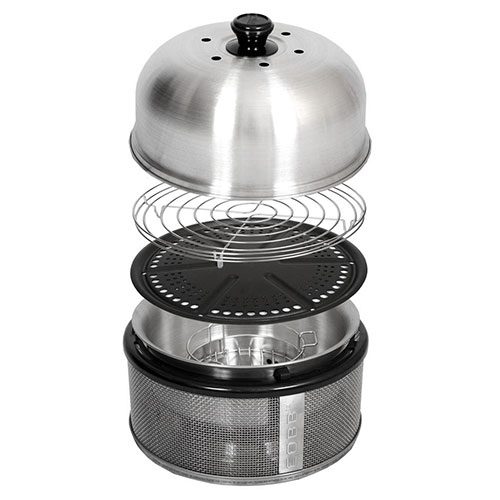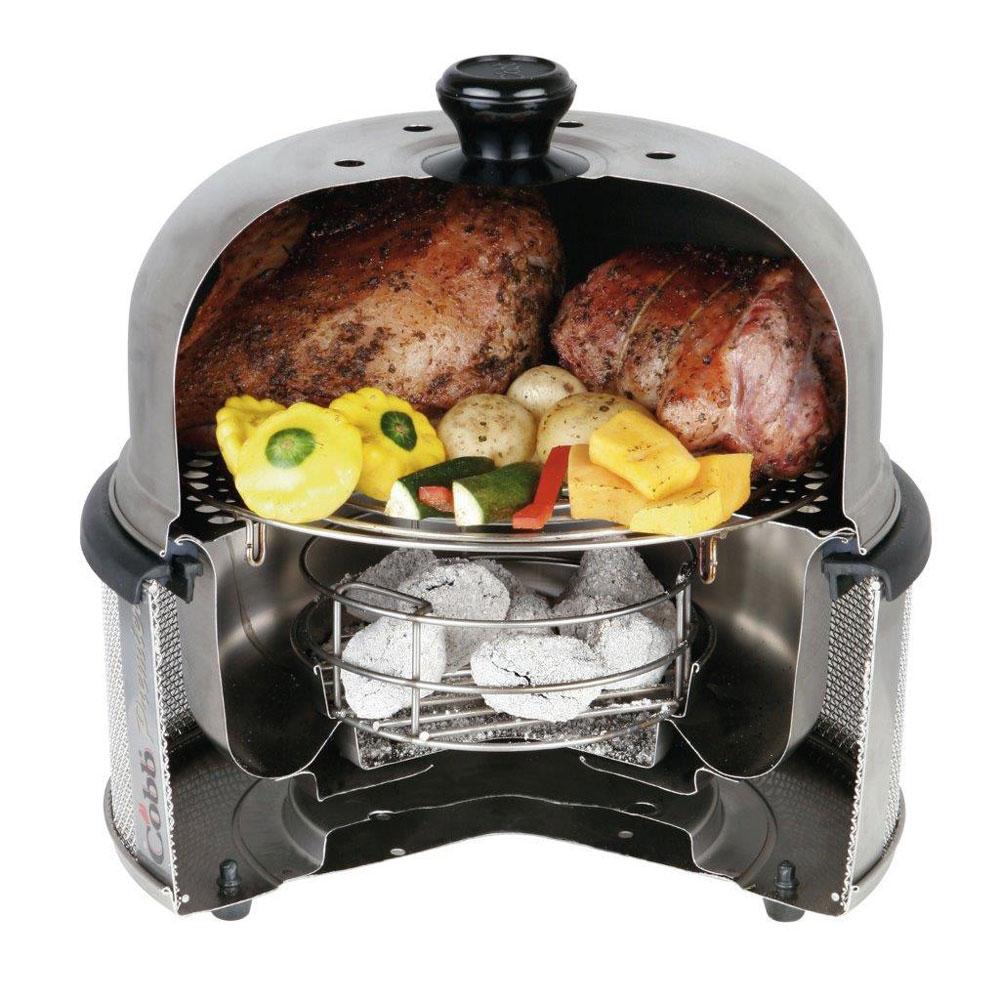 Sale price
$195.00
Regular price
Light Weight
Healthy Cooking
Safe, fast Cooking
Guarantee safe & secure checkout, PCI Compliant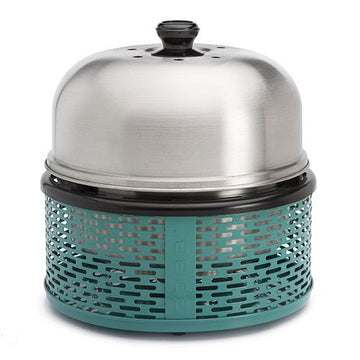 COBB Pro Teal
Sale price
$195.00
Regular price
Product description
Additional Information
Shipping Information
The COBB Pro Teal Grill has an enamel-painted heat-proof steel Base.

In their construction and functioning, the Premier and Pro models are equal in performance. Both provide a great cooking experience. All accessories are interchangeable. The Grill Grid has a convex design with grooves to allow juices and fat to flow into the stainless steel Base below. The holes on the perimeter are designed to allow proper airflow to support the convection action the COBB is known for. The Grill Grid is covered with Teflon's highest food-grade non-stick coating. The Inner Sleeve is removable for easy cleaning and fits in a standard dishwasher. The Fire Grid (Charcoal Basket) is removable to add a solid fire starter to the bottom. The Pro's stainless steel Dome Lid comes with holes to allow the coals to keep burning. The Knob handle is insulated for handling while cooking. 

The visually appealing painted Base utilizes an alluring, stylish mesh design with round edges. The different colors are fun to choose from and compliment any home decor, vintage, or modern camp trailers. A variety of colors are available for every taste.

The Premier Pro weighs approximately 8 lbs, and the size is 11.25" x 11.25" x 13.25" high with the Dome Lid in position.

Included Items: 
Teal COBB Pro Grill with painted steel Base
Instruction Manual
Fenced Roast Rack
and
Carry Bag
are not included.
Download the Manual
Weight 208 oz
Dimensions 12.5 × 12.5 × 11 in
Grilling System Premier Pro Charcoal Grill
Included Accessories Grill Grid, Lifting Tool
Warranty 2-Years
Download the Manual
Orders ship from Texas within 1 business day

Free delivery for all orders over $150